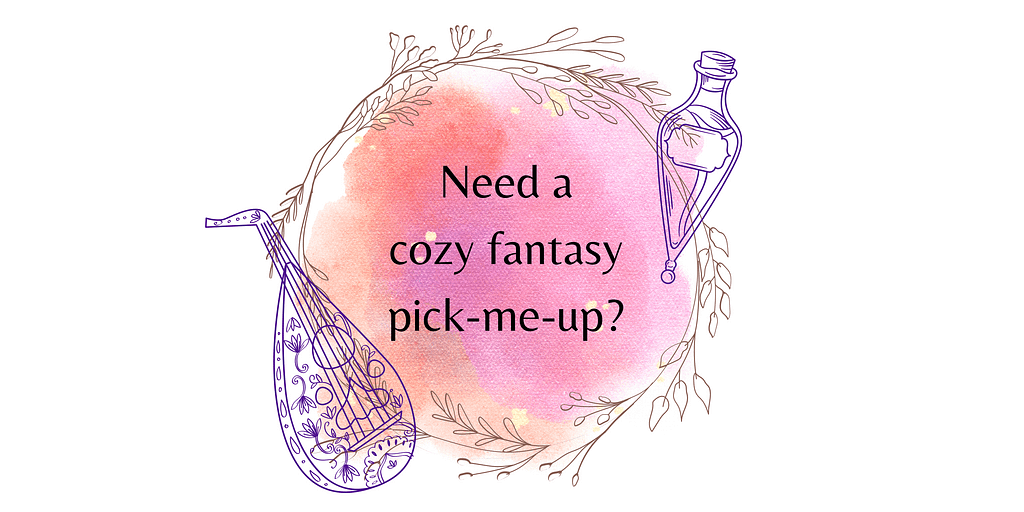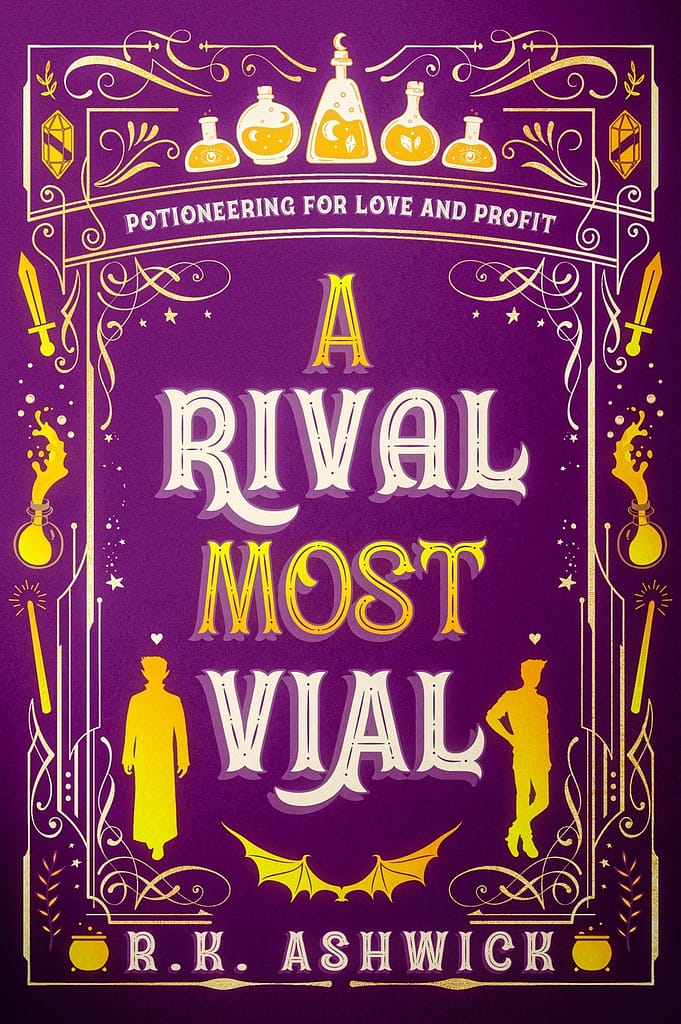 Two potion shops, one heated rivalry…until hate bubbles over into something else.
Any adventurer worth their sword knows about Ambrose Beake. The proud, quiet half-elf sells the best, and only, potions in the city—until a handsome new shopkeeper named Eli opens another potion shop across the street, throwing Ambrose's peace and ledgers far off balance.
Within weeks, they're locked in a war of price tags and products—Ambrose's expertise against Eli's effortless charm. Toil leads to trouble, the safety gloves come off, and right as their rivalry reaches a boiling point…
The mayor commissions them to brew a potion together.
The task is as complex as it is lucrative, pushing both men to the limits of their abilities and patience. Yet as the fires burn and cauldrons bubble…they find a different sort of chemistry brewing.
---
Praise for A Rival Most Vial:
"This book wraps readers in a warm blanket of cozy fantasy. Whether you come for the well-written characters, the diverse queer rep, the intriguing story, the easy to understand world building, the smooth flow, or one of the other many amazing aspects of this book, you're sure to fall in love…. It may very well be the next big read in cozy fantasy." – Amber Lewis, Fantasy Author
"I literally cannot say enough good things about this book. It was so warm and cozy, and as cheesy as this may sound, truly felt like a hug in book form." – Mandy Purvis, The Incoherent Fangirl
"ARMV is a book that you want to showcase on your shelves and brag about it to your friends like Ambrose brags to his customers about Eli. You want to hold hands with it and have tea and curl up with your automaton to read to it. You want to clutch it to your chest and never, ever let go." – Laura Winter, Fantasy Author
"…my honest review is that this book is better than hot cocoa with an extra shot of purple sparkle-magic in it." – R.C., GoodReads ARC Review
"Right from the very first chapter (or should I say "step 1" 😉) A Rival Most Vial had me hooked. Quirky, entertaining, and most importantly, full of lovable characters that had me turning the page and wanting to stay up to binge read it, Ashwick has wholly delivered a cozy fantasy romance. – Brianna, GoodReads ARC Review
---
Want a free short story to get you started?
---
Other books by R.K. Ashwick: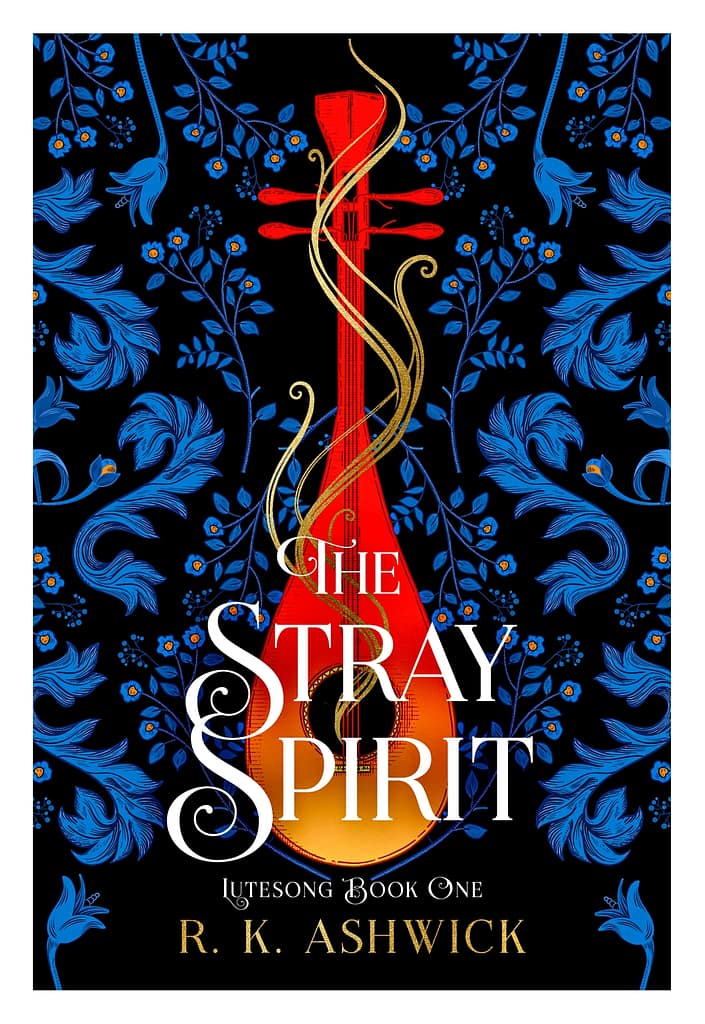 The Stray Spirit (Lutesong #1)
A bard and a forest spirit uncover a deadly magical threat…and the key to survival lies within their own forgotten songs.
---